Hermetic encapsulation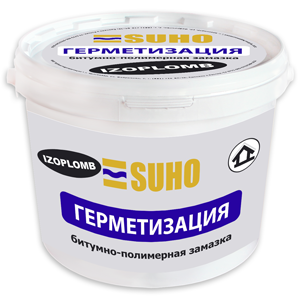 BITUMEN POLYMER IZOPLOMB
5kg-500 rub.
ZOPLOMB– is a flexible adhesive and insulating substance. It allows the gluing of metal constructions (window sills, drain pipes) onto facades, parapets and roofing.
"You can do it yourself!"
Purpose.
- Prevention of the appearance of holes and fractions on the surface of rolled roofing material.
- Sealing of loose junctions on all kinds of rigid roofing material.
- Sealing of joints of construction buildings.
- Fastening of roofing members to concrete, stone and plastered surfaces.
- Gluing of roofing members of all kinds.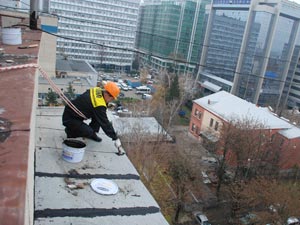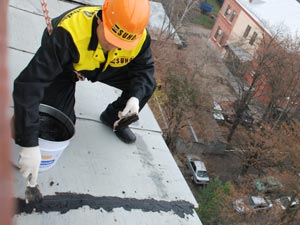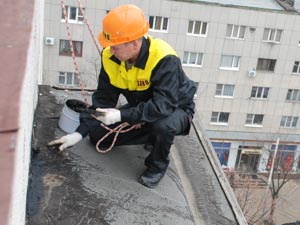 Safety Measures.
No special safety measures are required. Gloves should be worn when applying «IZOPLOMB» mastic. In case of any contact with skin, the mastic can be removed by means of kerosene, white-spirit and other similar dissolvent.
Storage Rules.
ZOPLOMB should be kept in dry, closed premises in the manufacturer's packaging under temperatures no lower than +5°C.
Expiration: unlimited.
Way of use:
1. Preparation of the surface.
The surface must be dry and free of dust. Moisture does not need to removed from non-absorbent bases (glass, metal, plastic).
2. Preparation of "IZOPLOMB" mastic.
The product is ready to use. When working under conditions of a low temperature, it's recommended to warm the material up to room temperature for a more convenient application.
3. Application method and the flow of "IZOPLOMB" mastic.
"IZOPLOMB" mastic is applied onto a surface with the help of an applicator. The blocking of a hole requires 2.5 grams of mastic per centimeter cubed and application to a surface requires 5kg of mastic per metre squared for a layer of no less than 2 mm in thickness.
No additional care of the freshly-applied waterproof layer is required.
"IZOPLOMB" mastic can be used in all climate zones. In this respect, the working temperature range of the mastic is -35°C to +100°C.